What's New?
Updated August, 2018
New to the Site? Check out the Site Map.
Ancient Cauldron was a teaching coven that hosted many events, showed many students a way to connect to the Lady and Lord, and spread a love of the Pagan Path to a generation of pagans, both new and old. At this moment, the site is being redesigned and reborn.
Our God & Goddess guide you!
So Mote It Be!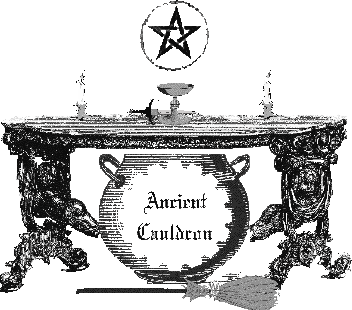 Contents © 1999-2018 by Ancient Cauldron. All rights reserved worldwide. Ancient Cauldron shall not be liable in the event of incidental or consequential damages arising from the use of information supplied herein. This website is privately owned and not associated with a corporation or non-profit organization. If you have any comments or questions about this webpage, please email our Webmistress.
We have done our best to note copyright when possible on this site. If you see material that is uncredited or credited incorrectly, please let us know.