As an educational event, Authors and Presenters were a major part of the festivals.
They donated their time to join us, do booksignings, lectures or workshops.
Below is a list of those from past festivals, some with pictures and bio's and more:
Dawon Washington
Willow Polson
Janet Farrar & Gavin Bone
Raven Grimassi
Stephanie Taylor-Grimassi
Z Budapest
Dennis Hauck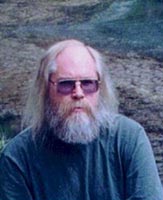 Gary Varner

Gary R. Varner is a folklorist with a background in archaeology & anthropology. Gary has traveled extensively to research the many ancient symbols found around the world including Green Men, Gargoyles and Grotesques found in Europe, Asia, Mexico and even right here in Sacramento.
Those of you interested in history, architecture, Paganism and symbology, be sure to stop by Gary's booth and visit with him.
Gary is the author of:
"Sacred Wells: A Study in the History, Meaning, and Mythology of Holy Wells & Waters"
and nine other books, and over 24 other articles.
For Gary's biography and a list of his books go to:
http://www.authorsden.com/garyrvarner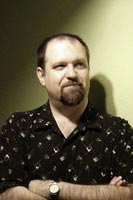 Vincent M. Wales
Vincent M. Wales is Back!
Vincent is the author of "One Nation Under God", and "Wish You Were Here".

Vincent did a presentation on:
"Infinite Love - Polyamory for the Curious and Confused"
"It comes in more forms than Baskin Robins' ice cream flavors, and perhaps that's why there's so much confusion about polyamory, the lifestyle of romantically loving more than one person, openly and honestly. A casual Q & A session to learn what it is and what it isn't."
You can read Vincent's Biography and browse his website at:
http://www.vincentmwales.com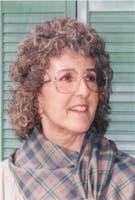 Candy Taylor Tutt
Candy has studied dragons for twenty years. Her first book "Ten Dragon Tales" won the 2004 Best Fantasy Book Award from Sacramento Publishers and Authors.
Her second book, "Dragon Tales, Dragon Scales" will be out in 2008.

"The Goddess And The Dragon"
"It has long been a theory of mine that dragons existed in ancient civilizations. Some time ago, my research focused on three Eastern myths and one European legend which portray the Goddess as closely aligned with the dragons of their cultures. Allow me to introduce to you Tiamat - Nu Kua - Ben Ten - and Melusine. - Candy Taylor Tutt"
http://www.tendragontails.com/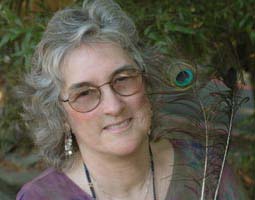 M. Macha Nightmare
M. Macha Nightmare, PWP, is an author, ritualist and all around Pagan webweaver. She presents at colleges and universities, seminaries, and interfaith groups, speaks to the media, and teaches about dead and dying and NeoPagan public ritual at Cherry Hill Seminary, the first and only seminary serving the NeoPagan community, where she also chairs the Public Ministry Department.
Author of:
"Pagan Pride: Honoring the Craft and Culture of Earth and Goddess"
"Witchcraft and the WEb: Weaving Pagan Traditions Online"
Co-Author, with Starhawk, of:
"The Pagan Book of Living & Dying: Practical Rituals, Prayers, Blessings, and Meditations on Crossing Over"
She has also contributed to these anthologies:
"Irish Spirit: Pagan, Celtic, Christian, Globa", Patricia Monaghan, ed. "Celebrating the Pagan Soul: Our Own Stories of Inspiration and Community", Laura Wildman, ed. and "Exploring the Pagan Path: Wisdom from the Elders", Kristin Madden, ed.
Macha will be joining us on Saturday, Sept. 23rd. only!
Macha will be speaking at 1:30pm in the Indoor Presentation Area.
Macha's presentation was on:
"Out of the Broom Closet II:
Credibility, Interfaith, & Ministry" The state of Pagan studies in academe; the value of interfaith and how to conduct oneself in that context, the ethics of service. Talk and discussion.
http://www.machanightmare.com & http://www.cherryhillseminary.org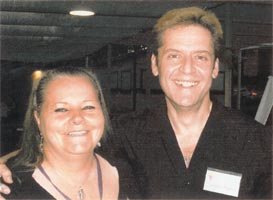 Joseph Ernest Martin
Author of the "Quest Tarot"
(Joseph shown in the picture with Gail Dettmar)
Joseph Ernest Martin, author and artist for the best selling Quest Tarot, and winner of the "Visionary Award of Excellence" has been doing psychic work for over 19 years. Joseph travels extensively to over 34 cities a year doing psychic readings and giving lectures on the paranormal. Imagine that TV is currently in production with Joseph for the show "Exploring the Paranormal" and both Fox and the History channel has filmed Joseph for up coming shows.

Joseph's presentation was on:
"Good Psychic / Bad Psychic"
Because of overwhelming response to his talk, Joseph will be presented the hard hitting facts between how to find a "good psychic" and how to avoid a "bad psychic". This was a rare opportunity to get this powerful information. You've seen the bad ones on Dr. Phil. You've seen the good ones on Oprah. Attendee's were able to pick up new facts they didn't see on TV. This was an important session to attend and share with those you care about and leave with "real world" tools you can immediately use to protect yourself and gain the top five psychic secrets to look for in an honest psychic.
http://www.questtarot.com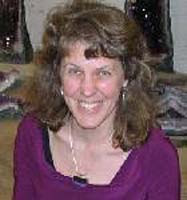 Cynthia Sue Larson
MBA, Author, Intuitive and Spiritual Life Coach.
Cynthia is the author of "Aura Advantage: How the Colors in Your Aura Can Help You Attain What You Desire and Attract Success" and "Aura Healing Meditations" CD.`

Cynthia's presentation was on:
"Improve Your Life By Changing Your Past"
Attendee's learned how they can improve their current quality of life by improving their past, with help from reality shifting author and expert Cynthia Sue Larson, author of the critically acclaimed book, Reality Shifts: When Consciousness Changes the Physical World. Discover some of the biggest secrets about manifestation which are typically overlooked, as you learn to influence your present situation by revising your past. Cynthia holds an MBA degree in Physics from U. C. Berkeley. She lives in Berkeley, California, where she publishes the free monthly ezine, Reality Shifters News through
http://www.realityshifters.com
H. E. Curtis
Author of "The Tribunal of the Rose"

Author and Poet H. E. Curtis lives in a sleepy little mountain community in Northern California. His first book of fiction Tribunal of the Rose, was released to the public, May, 2007. Prior to this, H. E. Curtis, while new to being published, is not new to writing. H. E. Curtis had his own online weekly column addressing different aspects of spirituality, symbols, ritual and folklore. One of the more controversial of his articles touched upon the ritualistic structure of domestic violence. Several works of individual poetry have been published, as well as a volume of his complete works of poetry over a span of 15 years. Being partially deaf, H. E. Curtis has been involved in several projects surrounding issues of access for the deaf/hard of hearing culture, including co-advocating for more appropriate responsiveness at pagan gatherings pertaining to those deaf/hard of hearing members wishing to attend and participate.

H.E. Curtis did a presentation on:
"Black Widows and Traffic Lights"
An exploration of the depth, extent and influence of symbols in our lives.
http://www.hecurtis.com/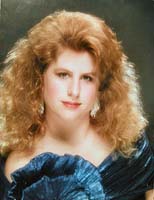 Cassidy McKay
Cassidy writes romance books, including paranormal, contemporary, time travel, dark paranormal, and erotic stories.

Author Bio:
Author/Illustrator/Cover Artist Cassidy Mckay lives in the beautiful mountains of Northern California, nestled in the heart of pine and oak trees. Ms. Mckay draws her inspiration to write from her family, her pets, the beautiful scenery and the historic roots of the region. As a romance writer, she has covered a variety of topics in an equal variety of styles and genres. One of her more recent releases, The Midas Touch, explores an alternate and modern-day telling of an ancient fairy tale. Ms. Mckay is also well known for her cover art on romance books, and now has covers with four publishers. Ms. Mckay is currently collaborating with author H. E. Curtis in creating a children's story of the special magic which can appear unexpectedly in life.
http://www.cassidymckay.com
Shaylynn Rose
Shaylynn was born and raised in California and is the author of Banshee's Honor, published in January 2007. Shaylynn is also the owner of a hand-made craft business.
Shaylynn did booksignings from her booth at the festival, where she was available to share and visit with all to stopped by.
http://www.pdpublishing.com/bansheeendpage.html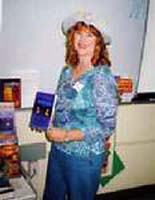 Linda Joy Singleton

Linda Joy Singleton is the author of over 30 books for young readers, including her paranormal series The Seer and Strange Encounters (Llewellyn Worldwide). The Seer features a teen psychic who solves mysteries with the help of her spirit guide Opal and quirky friends. Linda recently appeared on the cable show, Journeys into the Paranormal, where she talked about her experiences researching into psychic phenomenon. She keeps in touch with readers on her blogs and website.
www.LindaJoySingleton.com
Other books by Linda:
"Don't Die, Dragonfly", "Last Dance", "Witch Ball", "Sword Play", "Fatal Charm" (o7), and "Into the Mirror" (Blooming Tree Press/2008. Unnamed Paranormal Trilogy begins Fall 08/Flux.


Linda's presentation was a
Q & A about writing paranormal books for teens.
The young adult book market is really huge right now and she has lots of information to share for writers or fans. Linda has met many other writers of YA magical realism books, too. She'll be happy to answer any questions attendees might have. Linda knows lots of readers are interested in writing and she enjoys speaking.


Rick Veda Nafzinger


Combating Inner Terrorism: Strategies of the Goddess in the
Devi Mahatmyam
Rick did a presentation on "Goddess of India"

The Goddess is rising in the awareness of Western culture in recent years. She has never left the awareness of those in the East. Rick has just returned from Calcutta and Chandpur in West Bengal, India, where he assisted in the opening of a new temple and conducted worship to the Divine Mother for several thousand people. He is a Hindu pujari of the Satyananda lineage, a Wiccan priest of the Correllian Natvist tradition, and a Christian minister with a seminary degree in Ancient Languages. He has known the divine as Mother since he was a child. Rick is the founder of the Circle of the Feminine Divine in Stockton, and currently serves as President of the Interfaith Council of San Joaquin. Combating Inner Terrorism is his first book.


Sean Harbaugh

Sean's presentation was on:
"An Introduction to ADF Cosmology and Ritual "
The workshop focused on the cosmology of Ar nDraiocht Fein:
A Druid Fellowship, aka ADF. The workshop included an explanation of the ADF Core Order of Ritual, a detail of the relationship between the Kindred and ourselves, the symbolism of the Waters of Life, and a question and answer session. The sessions strived to lift the mist over why we do what we do in Ritual. Sean Harbaugh, is the Senior Druid of the Sierra Madrone Grove, ADF based in Sacramento, and he currently holds the position of the Northwest Regional Druid for ADF

Sean harbaugh co-founded the Sierra Madrone Grove, ADF in 2004 and has served as its Senior Druid since its inception. He was recently elected to the position of Northwest REgional Druid for ADF which covers 8 states. A lifelong Sacramento resident, he has worked to introduce ADF cosmology to members of the pagan community who long for a structured approach to Ritual, and are interested in the study programs ADF has to offer. Sean has written several articles for ADF touching on topics such as the meaning of the Waters of Life, and accommodating people with disabilities in Ritual. Currently Sean is researching the reoccurring symbols in the Gaelic hero stories, and is writing a workshop on the symbolism of the various drinking vessels mentioned in Celtic myth.
http://www.freewebs.com/sierramadronegrove
Barbara Edgewalker
Barbara's presentation: "Eco cooking/living
Barbara did two presentations one each day of Festival.
Attendee's of this presentation were able to get a taste of the
wonderful food she will be fixing each day.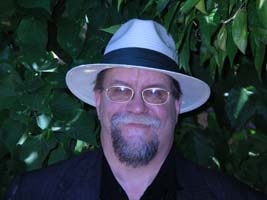 Stanley Le Roy Morey II
Trained in Tarot and MAGICK BY Marsha and Bob Clark, "Coven of the Stone Door". An Initiate and member of Father Worley's "Order of the Batalatuer", which is a Tarot Magick order.

A 3rd degree High Priest and Elder of the Coven of the Sacred Stone (English Traditional) in Council Bluffs, IA, as well as Elder and Master level Wizard of the Fellowship of the Sacred Flame (Celtic Eclectic), Omaha, NE. and Organizer of "The Broom Closet", "The Sacramento Tarot Society", and "The Waxie's Dargle (Candle making Group) on Meetup.com.

He is also an ordained minister with "The Universal Life Church", Modesto, CA and "The Church of Spiritual Humanism".

Stanley's presentation was: "Power of Choice"
"The Power of Choice" is an exploration of personal responsibility, organic accountability, and personal every day empowerment. In short, an inter-spiritual attunement skill on how to truly live to magickal lifestyle.

Ed Broneske
Ed Bronske has been following Asatru since 1997. He is currently a founding member of the White Oak Kindred and have been a director of the Asatru Folk Assembly for three years. He has been giving talks on Asatru at Pagan Pride and other groups since 2001. Currently he s working with Steve McNallen in developing curriculum for a basic Asatru class.

Ed's did a presentation on:
Asatru: The way of the Germanic Peoples
This presentation is about the Asatru faith as a organic tribal religion of the Northern European germanic peoples. Ed covered the basic doctrines of Asatru, including the use of magic, ethics, rites and rituals and the relevance of Asatru today.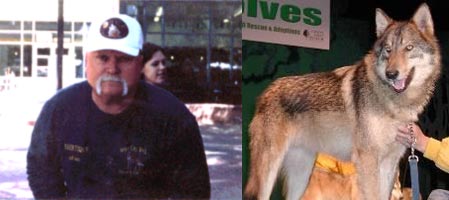 Sam Blake
Sam owns and manages Never Cry Wolf Rescue and Adoptions (NCWRA) from his home near Antelope.
"Sam, a native of Oklahoma who has made his home in Sacramento, founded the organization in 1996. Although his mission of rescuing wolves started about 25 years ago when RAMBO, a large white wolf adopted him. He has been described as having
'a little bit of Choctaw Indian, a little bit of stubbornness when standing up for the underdog and a natural love of these animals.' That love is apparent when you see Sam with his wolves. He has been compared to the Pied Piper of folklore, because, animals of all species gravitate to him"

Sam did a presentation on : "Little Red Riding Hood Lied"
http://www.nevercrywolfrescue.com

Michael Gorman
Michael is the Chief Druid, Board President, and Founder of the Sacramento Grove of the Oak, Inc., an eclectic Pagan community that gathers regularly in Midtown Sacramento. He is the Lambda Award winning author of the innovative biography of Jose Sarria called The Empress Is A Man. His writing covers a range of genres: journalism, poetry, lyrics, playwriting, short stories, and non-fiction scholarship. He holds a Bachelor of Arts and a Master of Arts degrees from California State University, Sacramento, and has since his formal studies become a student of Celtic History, Philosophy, and Spirituality. He is a Druid with the Order of Bards, Ovates, and Druids out of Lewes, England, a teacher, and an ordained minister. He currently is working on a biography of Irish poet and Druid, Ella Young, and a book of Celtic philosophy. He currently lives in Midtown Sacramento.

Michael's Presentation was on: "Toward Pagan World View"
"How should Pagans be looking at the world that's different from the main stream culture."
http://www.groveoftheoak.org
Belisama

Belisama's Presentation was on: "Group Past Life Regression"
Have you ever wondered who you were in a previous existence? Belisama lead attendee's into a previous life experience. This was a non-invasive method to recognize, understand, and begin to change patterns and experiences that began in our past lives. Awaken memories, bring forth past skills, and improve the quality of our life through a better understanding of previous ones.
http://sacredfire.tk
Eric Ketten: Logar

Eric did a presention on:: "Logar the Pointless Pagan"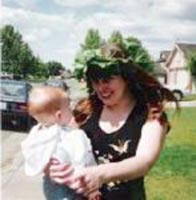 VizAnya

Presentation: "Psychology and the Teaching Coven"
VizAnya discussed Eric Ericson's theory of growth as it pertains to the teaching coven. Pre-initiate and second degree will be the main focus of the discussion. Teachers, initiates and solitaries will find the stages of growth helpful when either developing a curriculum, understanding inner working or seeking a teacher.

VizAnya has been a part of covens in Sacramento for 10 years. She pursued a degree in nursing and studied psychology at Sacramento State University. She runs a teachng coven in the area and is a member of the Silver Crescent Tradition. While this was her first presentation directly to the pagan community in this area, she has been givng talks to some of the pagan groups forming in this communities colleges.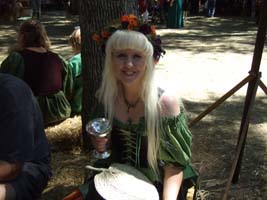 Teddy a.k.a. Jade

Teddy is our local Kitchen/Hedge Witch. She has been a Priestess of Ancient Cauldron Coven since 2001.

Teddy's presentation was on:
Candle Magick, Herbs and Oils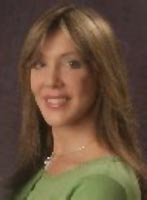 Kaitlyn Keyt

Kaitlyn did a wonderful presentation on:
"The Energy of Love & Fear Vibrations"
Kaitlyn shared will those attending about:
Shifting from Fear to Love and Tools from Nature that can help us.
Love is the Highest Vibration, Fear is the lowest.
How Vibrationally we can become Magnets for Good, Repelling the Negative. Vibrate HIGH, attract POSITIVE,....Vibrate low, attract negative. Attendee's learned how their thoughts effect vibration and what we attract how holding our thoughts on LOVE all day can be a challenge. Good News!!! Nature can help, now more than ever. The Secrets out, you've heard everything is "Energy", Attendee's were able to experience how they could use it to instantly and positively shift everything in their life from Food, Relationships, Aging, Pain, Health, Weight, Stress and more.
Kaitlyns presentations were always f un interactive energy experiments
with lots of "Ah-haa's'.
A gift of a pocket Baby Smudger with abalone shell was gifted to all who gathered for her presentation.
Founder of VibesUp, 25 yrs Wellness experience. Kaitlyn's passion for going to the root to find the solution has lead to a new discoveries in Vibrations and how we can effect our lives and`the world around us.
http://www.vibesup.com

Rachel Harvey
Rachel joined us for several years.
Rachel captivates all who attend her presentations/workshops!
We were pleased to have her participating and everyone had a
wonderful time and looked forward to her workshops each year.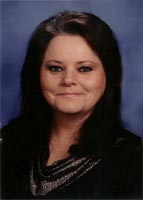 Gail Dettmar
a.k.a. "WinterSky"
One of the many presentations Gail has done:
"Elders & Leaders Panel"
Gail and other Elders and Leaders in our Pagan community gathered at Festival for a special "Elders & Leaders Panel". Discussing the different traditions in our community, how we can help our Elders and our community, and much more.
Gail is founder and Elder High Priestess of the Ancient Cauldron Coven. She has been a non-denominational minister for over twenty years. Gail enjoys reading and teaching the Tarot and Symbolism as well as other arts of divination. Gail is also the founder of the annual "A Gathering of Spirits Harvest Festival" and "Sacramento Pagan Pride Day".
http://www.ancientcauldron.com or http://www.gaildettmar.com

* * * * * * * * * * * * * * * * * * * * * * * *